About Ken Clarke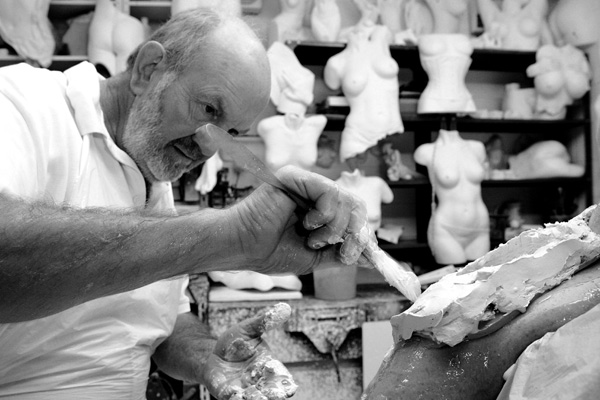 © Body Sculpture 2009 All Rights Reserved
© Lucas Film

© Amblin Entertainment





The Film Industry

Ken Clarke worked at Shepperton Film Studios and for 35 years travelled the world working in the film industry. Ken's moulding and Lifecasting abilities have been seen around the world on many films such as the first "Star Wars" trilogy, The "Indiana Jones" Movies and many more to date.

For a complete Ken Clarke Filmography click here; please do it's very impressive!

Even today many craft departments within the film industry use Ken's lifecasting skills. This requires him to take moulds off film stars, TV stars and top glamour models for the manufacturing of body parts for special effects etc.

In the past Ken has taught his skills at degree level to students and currently runs Body Sculpture which attracts private commissions from individuals and couples all over the world. All Body Sculpture services are available through this site; and sister sites. These people are interested in preserving their bodies as an object of art in a unique unparalleled way to enjoy for many years to come.

Ken Clarke is also one of three directors of Beaumont Hall Studios and a founder member of The Guild of Erotic Artists. Ken Clarke has also been seen supporting his aforementioned company at Erotica year on year.
| | |
| --- | --- |
| For more Information on anything you have read above including a more expansive biography of Ken Clarke please click on the link above; or check out our Press Area. | |
| | © Lucas Film |