Commissioning A Piece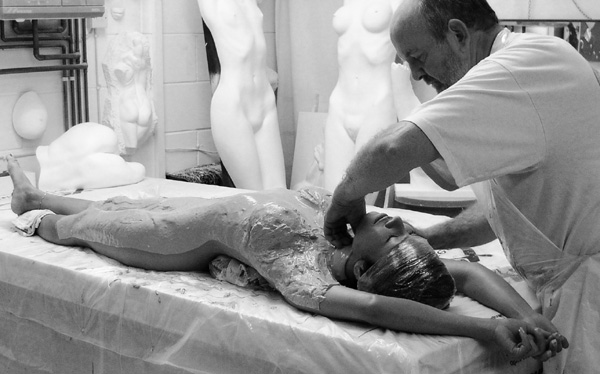 © Body Sculpture 2009 All Rights Reserved
What is a Commission?

A commission is an instruction to carry out art work between the client and the artist for a given fee.

Commissioning a lifecast sculpture is a personal and private thing. And we understand that, in order to be completely comfortable in your decision, you need to talk through all of the options.

Because of the very nature of the human body, combined with our experiences here at "Body Sculpture", we know that everyone is unique and different - not just in body, but also in mind. And we are happy to talk through all of the options relating to commissioning a lifecast with you before you make your decision.
Contact Us




So, with no obligation, please phone us here at "Body Sculpture" on +44 (0)1234 783587 for your very own one-to-one telephone consultation. We know that the more informed you are, the more comfortable you will be with your decision, and the better the final result will be!

Our other details can be found on the contact and consultation page. Please note that all phones are switched off when casting is in progress. Just leave a message and we will get back to you ASAP. Do not hesitate to call us between 10am - 9pm 7 days a week.

© Jason Roche - Australian Sculptor
Pricing Structure




It's very difficult to give an exact price for a lifecast without a consultation with the client. The cost of a commission depends on the size of the final sculpture and the part (or parts) of the body to be cast. Even the most intimate parts, position and poses play an important factor when pricing. In order to be able to give a fair and accurate price, we need to know personal details about you too - whether you are male or female; height; age; dress size, etc.

Prices usually range from £90 to £900, but if you have a set budget, we are also happy to try and work within that.
The Experience




Ken and Jenny at Body Sculpture want your lifecasting to be as memorable as possible. We are happy for you to bring along a partner or friend; and why not bring cameras to record the event - remember, it's not just the final lifecasting sculpture, but the whole experience that's unique.

If you'd prefer, we can take the photographs for you at an additional cost - they'll be ready for you at the same time as your finished lifecast.

And why not make the event even more special - treat yourselves to a short break too. We can help you find local accommodation as indulgent as your budget allows.