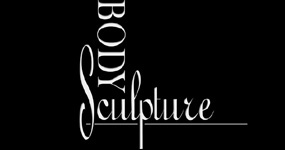 What Our Clients Say
Commissioned Lifecasting
" Dear Jenny and Ken

Karen and I would like to thank you for your very warm hospitality when we visited your home last night. We are absolutely delighted with our sculptures and I'm sure will buy yet more. "
After a Casting Session
" Dear Ken & Jen

Thank you very much for such an enjoyable experience yesterday. The whole event was both fascinating and informative; I really cannot wait to see the finished article. "
On the Experience
" Dear Ken & Jen

The whole experience of such a cast has and will continue to be something very special to us both. We will return for more. "
The Nerves of the Experience
" Dear Ken & Jen

Just a short note to say thankyou so much for such a great experience and day. As I mentioned to you, Claire was nervous before we arrived and you put her at ease straight away. Personally I was very impressed with your professional approach and friendly ways, and oh boy when that "custard" is mixed, don't you fly!!! "
Professional
" Dear Ken & Jen

I've often sat in front of this computer screen and written "thank you" letters but I cannot think of a time when the thanks have been more sincerely meant.

We both owe both of you our most sincere thanks for such a good day last Saturday. Annie and I enjoyed the day enormously. We were very relaxed and happy, and it is a great credit to you that we felt that way. "
Commissioned Sculpture
" Hi Ken

Just to say thank you for yesterday. I really enjoyed myself. At one point I actually thought I might be nervous, but you made it very easy and fun for me, I felt I was in very safe hands, many thanks. "
The Studio and the Talent
" Hi Ken

One final thought - we both thought that your studio had a really magic quality that we loved. The talent that you have is very special and we both feel very honoured to have shared time with you.

We will be back to see you very soon.

Thanks, love and regards "
John & Annie. October 2003